Referral Programme
For all new members, a $50 shopping credits will be granted to you for your first purchase. Please fill in the referral column if you have any referrals. For each successful referral, both you and your referee(s) will receive a $50 shopping credits
Share the referral link 
Step1: Go to Storefont >> Account >> Profile >> find the "Member referral campaign" and copy the link
Step2: Share the link to a friend, after the friend successfully register, and when the first order status changes to "Completed", the member (referrer) can get the credits. The system will also send an email notification to the referrer after the payment has been sent to them, as shown below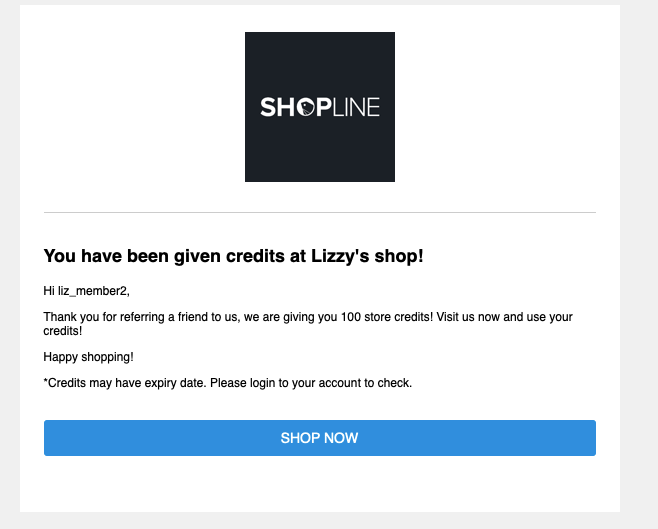 *Note: Each member has a referral link, and the link does not change along with different events.
C. Register with the referral link
After a new customer receives the referral link from his/her friend, follow these easy steps and the new customer will get the credits from the campaign:
1. Click on the member referral link and go to the home page of the store, click on the "Register and Claim" button to register, then you will receive your credits after a successful registration.
2. after registration, a notification will pop up to show that you have received your credits.
3. The system will also send a notification letter to the new member and the referrer